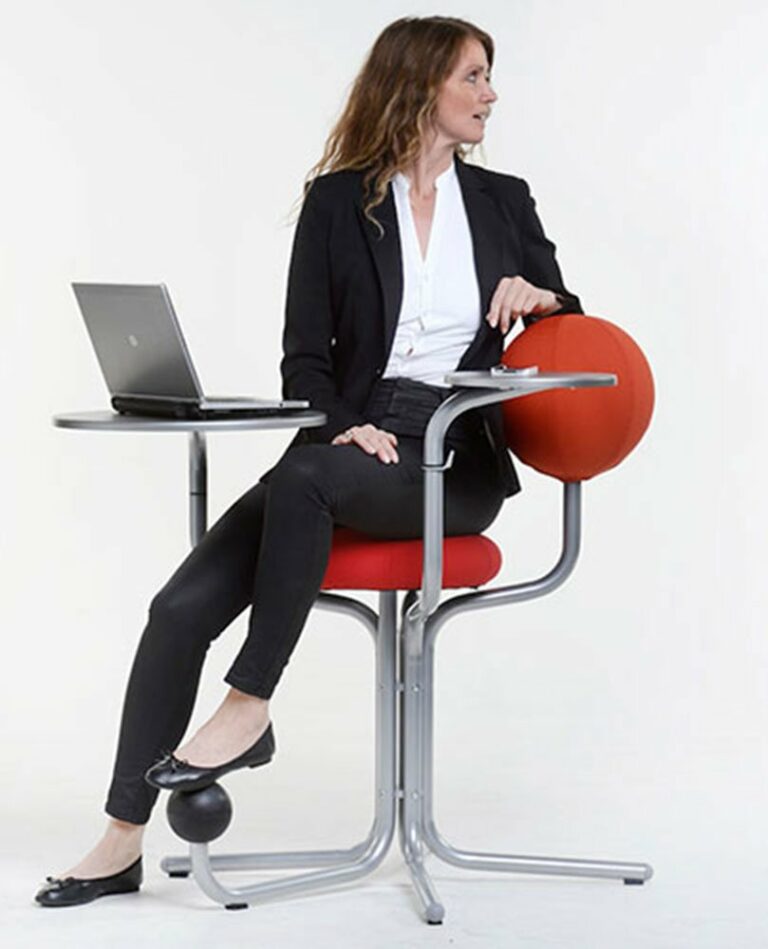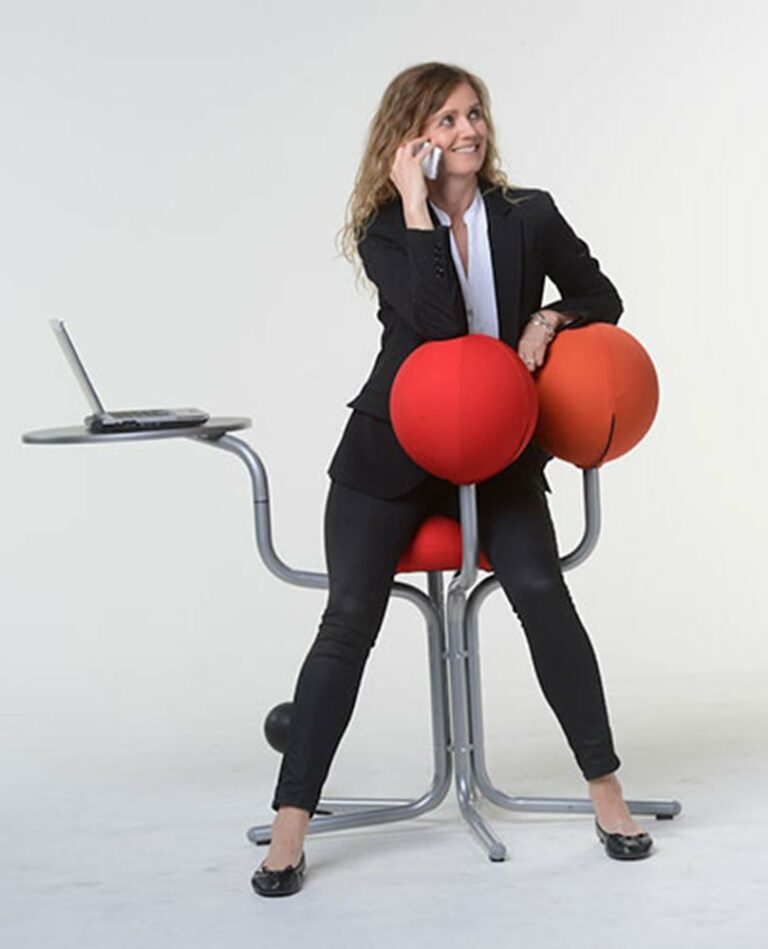 Today, most people use laptops, reading tablets and modern smartphones, which has changed the conditions of the workplace.
Globe Concept is built for this new generation of tools with active seating design.
A better position

You sit higher, which gives a better body-balance, better ergonomics and a better overview.

The rolling backrest provides inspiration for movement, support for the arms and offers a comfortable massage of the lower back.

The rounded seat rolls freely in relation to the backrest and inspires movement and variation.

Three different levels for the feet, provides better blood circulation and a variety in seating positions.

Two movable table tops for the Laptop, as a reading plate or as support for the arm.

Fits most user, no complicated adjustments, easy to use and understand. (user friendly 😊)
"Conventional workplaces will be challenged by compact units that better suits our new, more flexible and IT-driven way of working". Peter Opsvik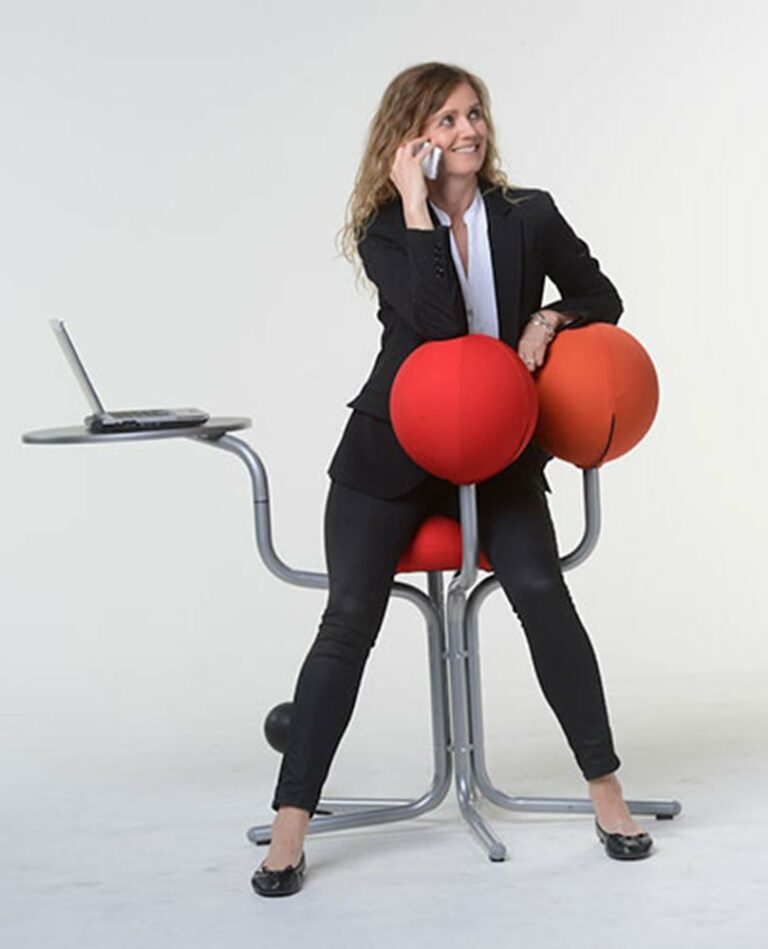 The "all inclusive" option. With dual backrests, rounded seat, footboard and footrest together with the two flexible tabletops, it offers a complete and super-ergonomic workstation in a compact format. Globe "Tree" is the new laptop workplace which addresses the consequences of the changes that information technology has made on the way in which we work.
The design fits most users without the need for tedious and complicated adjustments. You decide where you want the tables – as a work surface for your laptop and a sideboard for your mobile phone and coffee cup, or to just support your arm while you think.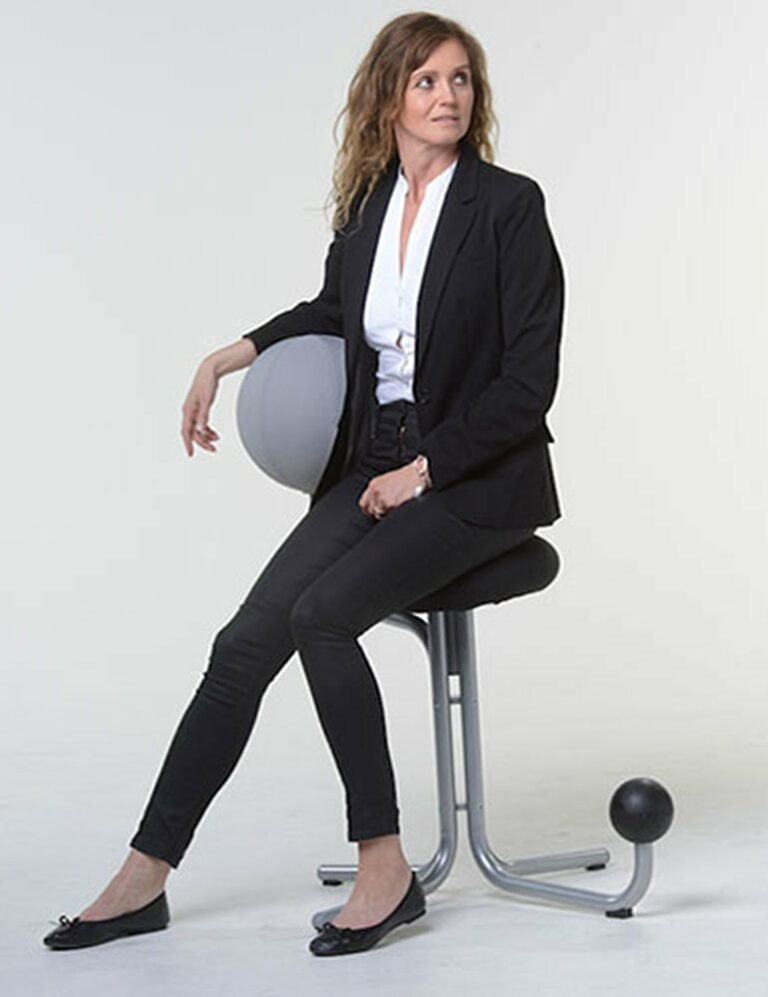 Based on the height of its sitting position and foot support, Globe Two provides the body with freedom of movement and energy. The increased seating height and the rounded footrest, provide maximum support for the back and shoulders. Globe Two serves as an excellent conference chair for conducting efficient meetings around a slightly higher conference table. (The recommended table height is approx. 90 cm.)
Globe Two also serves as a special waiting room chair; it is easy to sit on, it feels good when sitting slightly higher up and one can quickly get up from it. The ergonomic design suits most people, thereby eliminating time-consuming chair adjustments.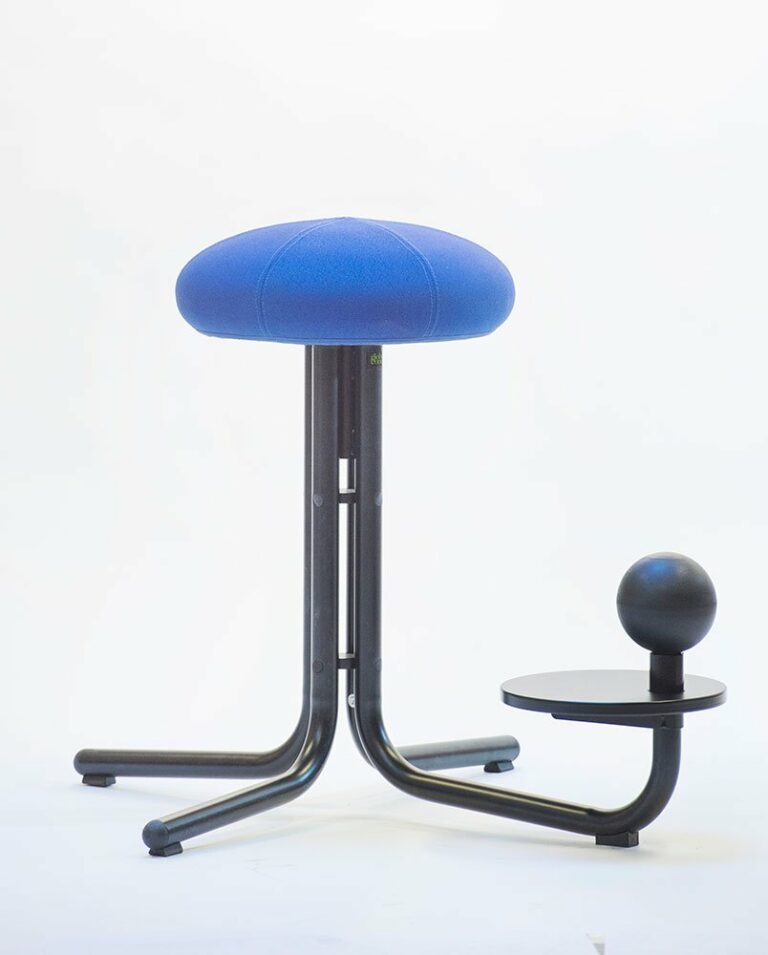 An ergonomic pallet, perfect in waiting room area or in areas where freedom of movement of the upper body is essential. In spite of its lack of a backrest, Globe One encourages an active and and upright sitting position, which is reminiscent of a rider on horseback. The rounded seat forces the pelvis forward and increases the use of the body's largest muscle group – the gluteal muscles. In this way, there is less pressure on the back, shoulders and neck.
The supporting footrest and footboard creates an extra level for the foot and thus increases mobility even further. GLOBE ONE is the perfect meeting chair, as it takes up a minimal amount of space.
The original Garden chair, designed by Peter Opsvik 29 years ago, is now re-launched in a new version by Moment AB. In the updated version the branches of the tree continues down and become supporting footrests. Garden is an icon, an art object and eye catcher. But it also offers numerous comfortable sitting positions.
"Our ancestors lived in the trees! When I designed Garden in 1985 I wanted to show how the norms of 'sitting nicely' and 'sitting correctly' can be broken."
With its spectacular height the new Garden is adapted to function in public spaces, such as forums and meeting points, since the person waiting can both see and be seen in the crowd.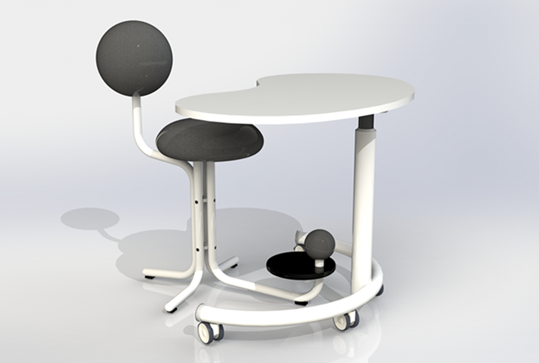 By combining Globe TWO's higher and active seating position with a rollable, height-adjustable desk – both movement and creativity will be stimulated.

Thanks to its compact shape, balance weight and gas-lift, this worktable requires minimal space and no electrical cords.

The prototype, developed in cooperation with Form2 Office, was shown for the first time at Orgatec 2016.